Classical face-to-face seminars
---
In classic face-to-face seminars, our trainers impart specialist knowledge and can respond to the individual needs of the participants.
Tailored content and direct communication in face-to-face seminars
---
We offer face-to-face seminars tailored to
various specialist and subject areas
. The seminars are comprehensive, interesting and detailed. In addition, various didactic methods are used in the face-to-face seminars in order to prepare the content in an
accessible and understandable way for all participants
.
The events can be
easily booked online via our seminar calendar
. They take place in selected partner hotels near our locations or in central locations. We take care of the entire seminar organisation for you
- you don't have to worry about anything
. When you book a face-to-face seminar with us, you receive a planned concept that is tailored to the topic area you have selected.
---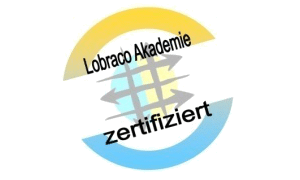 Individualized in-house seminars
---
We also offer all seminars as in-house events. You save the costs for hotel accommodation and travel, gain productivity of your employees and promote the company-internal exchange of experience. In addition, very special topics can be dealt with in in-house seminars according to your particular requirements and wishes.
Business games & practical simulation
---
In our business games, participants will gain the most realistic and practical insight possible into targeted problems and contexts by
simulating
a practical
situation
. They make decisions and experience the consequences of their actions. The joint reflection and follow-up helps to adopt different observer positions and to question, discuss and understand the advantages and disadvantages of the actions, in terms of content and behaviour.
---
Our business games aim to reflect the practice of the respective topic as realistically as possible. This is the only way to achieve an
optimal practical transfer
. There should be opportunities for creative, largely autonomous and self-organized action in relation to concrete problems and their solutions.
Advantages Practice Simulations:
---
Practice thinking in solutions
Recognize complex structures and learn practically from them
Learn goal orientation
Increase communication skills
Knowledge transfer through realistic practical simulation
Increase decision-making ability
Strengthening empathy for other roles / positions
Increasing problem-solving competence
---
High concentration on learning content because "off-the-job
---
By holding the seminars in special seminar rooms outside your company building, the concentration of the participants is increased. They can fade out the daily work routine and fully concentrate on the learning content.
---
Discussions, exchange of experiences and opinions are personally
---
The personal contact is a clear advantage of the face-to-face seminars. Discussions can take place and experiences and opinions can be exchanged. In addition, individual focal points are set if necessary and questions are answered directly.
---
---
A comprehensive exchange between the participants themselves and between participants and trainer is important in order to reach the best possible goals and to achieve effective results.
---
Interaction through e.g. group work or study groups
---
The participants of the face-to-face seminars can work and learn in groups. This makes it possible to better understand and sustainably work on content. The exchange with other participants leads to an increase in knowledge and can solve possible problems of understanding.
---
Use of different methodical / didactical learning concepts
---
In order to make the learning content accessible to all participants, our trainers resort to various methodical learning concepts. Since different participants learn in different ways, a variety of learning concepts are applied.