---
Personal and professional advice in all situations: we analyse your current situation, set goals and help you to achieve them.
Comprehensive support for the implementation of your business goals
---
We support you in the implementation of jointly developed goals. The constant consultation takes place digitally and personally. This allows us to offer detailed support in personal conversations but also in exciting online trainings. It is important for us to achieve the best possible results.

When developing objectives, we also make sure that they are easy to implement in practice. Suitable plans are designed for the practical implementation in your company. Our consultants continue to be with you as companions during the critical phase, the implementation and realization.
---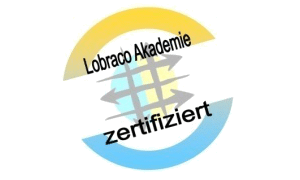 ---
We can guarantee your success through our work with
various industries and our many years of process experience
. We are constantly able to gather
diverse professional expertise in a wide range of subject areas
. For example, we are welcome partners in the areas of aviation security, foreign trade, logistics, disposition, hall handling as well as in personnel development, sales and professional telephone conduct.
---
Careful analysis of the actual situation
---
We take a close look at the current situation of your company. We take a detailed approach and look very closely at all areas of your company. The analysis of the status quo of your company is essential in order to formulate realistic goals and the ways to achieve them.
---
Recording / comparison of target situation
---
The current situation of your company is compared with your individual objectives. In doing so, we analyse exactly which goals are realistic. In this step, it is important to have a very clear idea of the objective so that it can be satisfactorily pursued and ultimately fulfilled.
---
Professional concept development
---
The professional concept development is the plan for the implementation of your business success. The concept for your objective is developed in small and easily comprehensible steps. In doing so, we work holistically and consider every area that may be relevant for the success and implementation of your goals.
---
It is important to examine the practical feasibility and realistically investigate how the concepts can be practically implemented, especially in your company. Procedures and processes are examined in detail to check their feasibility.
---
Close support during implementation
---
After all planning steps have been completed and carried out, we accompany you during the implementation of the developed concept in your company. In this regard, the constant exchange is central.
---
Industry and process knowledge / experience
---
To achieve effective and sustainable success, we apply our broad industry experience and detailed process knowledge. With our existing knowledge, we can protect you from potential mistakes and provide you with valuable tips.
---